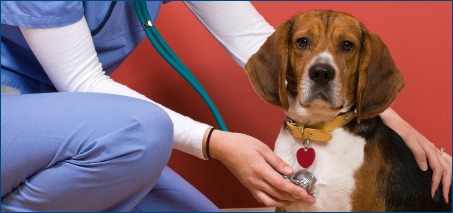 Canine Health
Learn more about complex and common health concerns that impact all dogs. Get in-depth information and educational resources for canine athletes and performance dogs; sporting and field dogs; and senior and geriatric dogs.
Disease Information
View our growing list of canine disease descriptions that include prevention, symptoms, diagnosis and treatment.
Genetic Tests
Genetic tests are important tools to help prevent diseases. We have assembled a list of available genetic tests and other genetic test resources that are helpful to both breeders and pet owners.
Resources
We have assembled resources for dog owners to find additional canine health information on the web. The lists include breed parent clubs, parent club health foundations, veterinary specialist organizations and other canine health resources.
Glossary
Find definitions for scientific terms used frequently in canine health research.
Help Future Generations of Dogs
Participate in canine health research by providing samples or by enrolling in a clinical trial. Samples are needed from healthy dogs and dogs affected by specific diseases.