Ann Viklund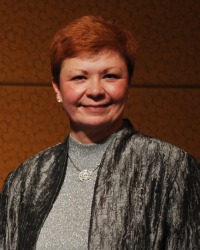 Ann Viklund is a member of the Board of Directors of the AKC Canine Health Foundation.
As the Director of Conformation for the Breeder-Enthusiast Group at Nestlé Purina PetCare, Ann has been instrumental in developing Purina's support of the dog fancy. She began working for Purina in 1997 as a Field Promotions Representative assigned to the Midwest Area. At the time, Purina was just beginning to partner with enthusiasts.
A native of Illinois, having grown up in Glen Carbon and Carbondale, university towns where her father was a music professor, Ann had an early passion for horses. During college, she worked as a groomer of Thoroughbred race horses. When she graduated from Southern Illinois University at Edwardsville (SIUE) with a degree in biology, Ann began a career as a trainer of racing Thoroughbreds. Ann then moved on to become an official and later a steward adjudicating both Thoroughbred and Standardbred sports. During this time she earned a master of business administration degree from SIUE.
While working at Fairmount, Ann met her future husband, Max Viklund, a professional horse trainer. Max soon began a career as a professional trainer of hunting and field trial Labrador Retrievers, following a longtime passion for the breed and the sport. Max and Ann began breeding field Labradors, later adding conformation Norwich Terriers, under the Berry Ridge prefix. Their foundation Labrador Retrievers came from the famous Candlewood line of Mary Howley, breeder of 11 National Field Champions. At their home in Coulterville, Ill., Ann and Max have 4 Labradors and 2 Norwich Terriers plus an eclectic mix of farm animals, including 10 different breeds of chickens and 3 goats.

Read "Ann Viklund - Dedicated to Animal Health," a profile of Ann for CHF's 25th anniversary.
Help Future Generations of Dogs
Participate in canine health research by providing samples or by enrolling in a clinical trial. Samples are needed from healthy dogs and dogs affected by specific diseases.