AKC Canine Health Foundation Welcomes Marleen Livingstone as Chief Development Officer
06/20/2022
MEDIA CONTACT:
Sharon M. Albright, DVM, CCRT
Manager of Communications & Veterinary Outreach
AKC Canine Health Foundation
Phone: 919-334-4019
E-mail: sharon.albright@akcchf.org

NEWS RELEASE
For Immediate Release


RALEIGH, NC (June 20, 2022) – The AKC Canine Health Foundation (CHF), a non-profit organization dedicated to advancing the health of all dogs and their owners, welcomes Marleen Livingstone as its new Chief Development Officer (CDO).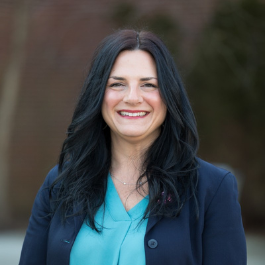 Ms. Livingstone is a Penn State University alumna with more than 28 years of experience in a variety of development roles in academia, social services, and independent consulting. She specializes in growing development programs from the ground up and expanding fundraising capacity and board involvement. Her experience and passion will help revolutionize CHF's development activities, providing financial resources for the Foundation's plans for rapid expansion and growth starting this year.

"Ms. Livingstone is a great addition to the CHF staff," says Dr. Darin Collins, CHF Chief Executive Officer. "We look forward to working with her and generating new ideas to connect with our incredible donors and further the impact of our work on canine health."

CHF currently manages a $12.9 million portfolio of active canine health research grants and educational grants studying health topics from epilepsy to cancer to tick-borne disease and more. Learn more about their work to prevent, treat and cure canine disease at akcchf.org.
# # #
About CHF
Since 1995, the AKC Canine Health Foundation has leveraged the power of science to address the health needs of all dogs. With more than $66 million in funding to date, the Foundation provides grants for the highest quality canine health research and shares information on the discoveries that help prevent, treat and cure canine diseases. The Foundation meets and exceeds industry standards for fiscal responsibility, as demonstrated by their highest four-star Charity Navigator rating and Candid Platinum Seal of Transparency. Learn more at www.akcchf.org.
Help Future Generations of Dogs
Participate in canine health research by providing samples or by enrolling in a clinical trial. Samples are needed from healthy dogs and dogs affected by specific diseases.