Pain sensitivity in dogs of different breeds: What do we know, and what do we believe?
08/10/2022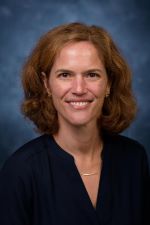 Our understanding and awareness of the relationship between behavior and pain has grown over the years, and more recently work has been done to investigate pain sensitivity in dogs of different breeds, including how we measure it.

In this webinar board-certified veterinary behaviorist Dr. Margaret Gruen will discuss the history of beliefs about pain sensitivity in different dog breeds and how that might shape our responses to them, how we can test these beliefs and their impact using measures like quantitative sensory testing, and she will review the AKC Canine Health Foundation-funded project that was designed to begin to address these questions.

Viewers will come away with a better understanding of:
The perceptions held by veterinarians and the general public regarding pain sensitivity in dogs breeds

The methods for assessing pain sensitivity in dogs

What we know about pain sensitivity between different dog breeds

The possible impacts of our beliefs about pain sensitivity on pain management in dogs
Original air date: August 10, 2022
Presented by Margaret E. Gruen, DVM, MVPH, PhD, DACVB

Watch on demand.

Learn more about Dr. Gruen's CHF-funded research:
Grant 02797: Do Dog Breeds Differ in Pain Sensitivity?
Help Future Generations of Dogs
Participate in canine health research by providing samples or by enrolling in a clinical trial. Samples are needed from healthy dogs and dogs affected by specific diseases.