IMMUNE-MEDIATED HEMOLYTIC ANEMIA (IMHA): UNDERLYING DISEASE SCREENING IN DOGS. WHAT SHOULD I BE LOOKING FOR?
08/22/2018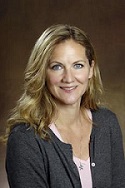 Immune-mediated hemolytic anemia (IMHA) is a common cause of morbidity and mortality in dogs. Infection, neoplasia, and other triggers may contribute to the development of IMHA in susceptible patients. Unidentified underlying triggers likely contribute to treatment failure. Dr. Linda Kidd will discuss key points on immune-mediated hemolytic anemia including:
Evidence for infection and other comorbidities as triggers for IMHA

Clues - in a given case context - that help determine diseases for which individual patients should be screened

Data from a recent AKC Canine Health Foundation study that illustrate how to optimize detection of vector-borne disease agents commonly associated with immune-mediated disease
Original Air Date: August 22, 2018
Help Future Generations of Dogs
Participate in canine health research by providing samples or by enrolling in a clinical trial. Samples are needed from healthy dogs and dogs affected by specific diseases.