DON'T SKIP LEG DAY: THE IMPORTANCE OF MEDIAL CRURAL FASCIA WHEN RECOVERING FROM A TPLO
12/07/2021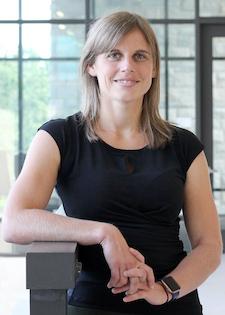 Cranial cruciate ligament rupture, similar to ACL tears in humans, is a common orthopedic injury in pet dogs. A tibial plateau leveling osteotomy (TPLO) is a common procedure performed to address stifle (knee) instability secondary to cranial cruciate ligament rupture. During surgery for a TPLO, the medial crural fascia, a fibrous sheet on the inside of the knee made up of tendons to three important muscles in the dog's leg, is cut to allow access to the bone. The medial crural fascia is important for bending the stifle, giving the stifle stability, and for proprioception.

As opposed to the rapid gain in wound strength displayed in skin, it takes a long time for fascia to heal. In the first week of healing, fascia incisions have no inherent strength; therefore, the repair is entirely dependent on the suture material, additionally, tendons only reach 50-80% of their original strength at one year following reconstruction. In humans, deficiency in the repair of the medial crural fascia has been associated with decreased rotational stability, increased meniscal injury, and continued knee subluxation following surgery for cranial cruciate ligament rupture. This leads to the question for dogs, is there a way we can preserve this medial fascia and improve outcomes following TPLO surgery?

In this segment Dr. Sawyere Hansford - a board-certified veterinary surgeon - will discuss:
Cranial cruciate ligament rupture - what it is, risk factors, and how it occurs

Medial crural fascia - what it is and why it's important

Tibial Plateau Leveling Osteotomy - the procedure and how it's performed

How might we preserve the medial crural fascia

Original publication date: December 7, 2021
Speaker: Dominique Sawyere Hansford, BVSc, MS, DACVS-SA
Learn more about Dr. Sawyere Hansford's CHF-funded research:
02682-A: The Effect of a Modified Approach on Early Weight Bearing in Dogs Following a Tibial Plateau Leveling Osteotomy for Cranial Cruciate Ligament Rupture
Help Future Generations of Dogs
Participate in canine health research by providing samples or by enrolling in a clinical trial. Samples are needed from healthy dogs and dogs affected by specific diseases.