BIOMARKERS OF CANINE CHRONIC KIDNEY DISEASE
06/16/2020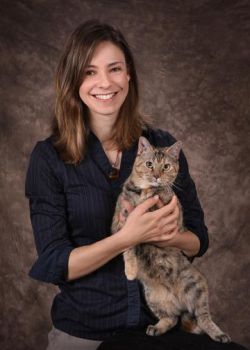 Chronic kidney disease (CKD) can be challenging to diagnose, and our ability to determine the category of kidney disease using minimally or non-invasive samples is lacking. This webinar will provide a review of the currently available tests for kidney disease diagnosis and monitoring in dogs, followed by a discussion of promising new biomarkers, including microRNAs. MicroRNAs are small non-coding RNAs that regulate gene expression and are thought to contribute to the progression of kidney disease. Furthermore, their stability in blood and urine supports their potential as biomarkers of disease. Those miRNAs that appear to be most promising as biomarkers or contributors to disease progression in dogs will be highlighted.
Original Air Date: Tuesday, June 16, 2020
Speaker: Mary Nabity, DVM, PhD, Diplomate ACVP

Watch on Demand
Learn more about Dr. Nabity's CHF-funded research:
Grant 02152: Translation of MicroRNA into an Early Diagnostic Test for Chronic Kidney Disease
Grant 02066: Identification of Novel Biomarkers and Therapeutic Targets for Chronic Kidney Disease in Dogs
Grant 01658: Early Detection of Chronic Kidney Disease to Prevent Kidney Damage
Help Future Generations of Dogs
Participate in canine health research by providing samples or by enrolling in a clinical trial. Samples are needed from healthy dogs and dogs affected by specific diseases.