ADDRESSING THE SPAY / NEUTER CONUNDRUM IN DOGS: SOME BREED-SPECIFIC AND BODY SIZE-SPECIFIC GUIDELINES
10/07/2020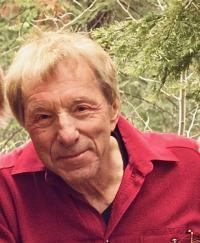 UC Davis recently completed collection of data from extensive veterinary hospital records on 35 dog breeds and 5 weight categories of mixed breed dogs, showing major differences in vulnerability to the effects of gonadectomy on the prevalence of joint disorders and cancers. This webinar will provide an overview of the data-based findings from hospital patient records, and the spay / neuter guidelines for each breed and for each weight category for mixed breed dogs. Suggestions will be offered for deriving guidelines for breeds not covered by the findings with the intention of offering a "handbook" for veterinarians wishing to guide clients in making spay / neuter decisions, breeders wishing to advise clients, and for those wishing to adopt a puppy.
Original Air Date: Wednesday, October 7, 2020
Speaker: Ben Hart, DVM, PhD, Diplomate ACVB
Learn more about Dr. Hart's CHF-funded research:
Grant 02275: Disease Risks Associated with Spay and Neuter: A Breed-Specific, Gender-Specific Perspective
Grant 01840: Health Implications of Early Spay/Neuter on Canine Health
Grant 01488-A: Health Implications of Spay and Neuter: Golden Retriever and Labrador Retriever
Help Future Generations of Dogs
Participate in canine health research by providing samples or by enrolling in a clinical trial. Samples are needed from healthy dogs and dogs affected by specific diseases.