A CLINICAL GENETICS APPROACH TO UNDERSTANDING GENETIC, MULTIPLEX AND HEALTH TESTING
12/06/2017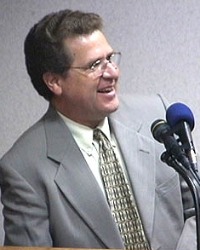 Watch Jerold S. Bell, DVM present on the increasing availability of genetic screening tests, DNA tests, and how multiplex test panels also require an understanding of what the tests tell you. Watch this video and learn:
The practical applications for using the results of these tests to improve the health of dogs

The dangers for the inappropriate use of genetic tests to dog health

The roles of the breeder, dog owner and veterinarian in utilizing genetic tests
Original Air Date: December 6, 2017
Help Future Generations of Dogs
Participate in canine health research by providing samples or by enrolling in a clinical trial. Samples are needed from healthy dogs and dogs affected by specific diseases.