Laura Liscum, PhD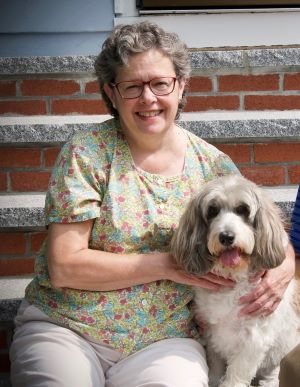 Dr. Laura Liscum obtained her doctoral degree in Biological Sciences from Columbia University, NY, in 1982. After 3 years as a postdoctoral fellow in Molecular Genetics at the University of Texas Southwestern Medical Center, she joined the faculty at Tufts University School of Medicine. Her research focused on Niemann-Pick C disease, a neurodegenerative disease of aberrant cholesterol metabolism, and was funded by the National Institutes of Health, American Heart Association, and National Niemann-Pick Disease Foundation. She retired in 2016 as Professor Emerita of Integrative Physiology and Pathobiology.

Dr. Liscum and her Petit Basset Griffon Vendéen enjoy scent work. She is Assistant Chair of the Health Committee of the Petit Basset Griffon Vendéen Club of America and Vice President of the PBGV Health & Rescue Foundation. She has written many health articles for the PBGVCA's magazine, Saber Tails.
Read "Meet Laura Liscum, PhD - CHF Scientific Review Committee Vice-Chair," a profile of Dr. Liscum for CHF's 25th anniversary.


Help Future Generations of Dogs
Participate in canine health research by providing samples or by enrolling in a clinical trial. Samples are needed from healthy dogs and dogs affected by specific diseases.