Kelsey Martin, DVM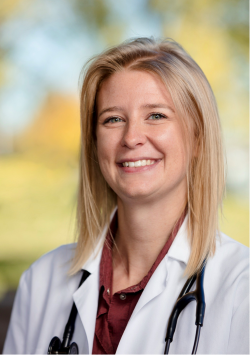 Kelsey Martin, DVM (CHF Grant 02668-E)
Residency Coordinator: Fiona Hollinshead, BVSc, PhD, DACT; Colorado State University

Originally from Colorado, Dr. Martin received her bachelor's degree in Biology at the University of Louisiana-Lafayette. She returned to Colorado to earn her veterinary degree at Colorado State University. After graduation, she completed a clinical internship at a large animal private practice where she realized her love for animal reproduction and a desire to create a career that improved not only animal health, but human and environmental health as well. Dr. Martin hopes to take the skills gained from her theriogenology residency and apply them to species conservation, translational medicine research, and improvement of working dog health and reproduction.
Help Future Generations of Dogs
Participate in canine health research by providing samples or by enrolling in a clinical trial. Samples are needed from healthy dogs and dogs affected by specific diseases.