Wayne Jensen, DVM, PhD, MBA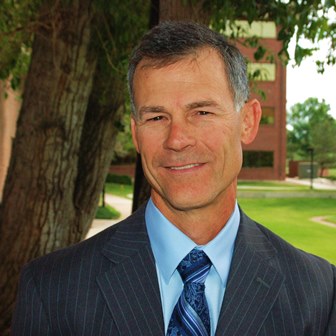 Dr. Wayne Jensen serves on the Board of Directors for the AKC Canine Health Foundation.
Dr. Wayne Jensen has more than 30 years of experience in the animal health industry, including veterinary medical practice, research, product development, business development and research grant funding. Dr. Jensen's research and collaborations have resulted in numerous publications, patents, and commercial products. Currently, Dr. Jensen is a Professor and the Interim Head in the Department of Clinical Sciences in the College of Veterinary Medicine and Biomedical Sciences at Colorado State University. In addition, Dr. Jensen and his wife, Tracey (also a veterinarian) own a small animal veterinary hospital which was selected as "2012 Practice of the Year" by the American Animal Hospital Association. Dr. Jensen acquired his first Labrador Retriever during his 1st year of veterinary school. Training and participating in fun trials put on by the Fort Collins Retriever Club were a welcomed distraction from studying throughout veterinary school. More than 35 years later, Dr. Jensen is still training retrievers and competing in licensed retriever field trials and hunt tests and has served as a board member and event secretary for a variety of local retriever clubs. Drs. Wayne and Tracey Jensen and their six Labrador retrievers reside in Wellington, Colorado.

Read "Meet Dr. Wayne Jensen," a profile of Dr. Jensen for CHF's 25th anniversary.
Help Future Generations of Dogs
Participate in canine health research by providing samples or by enrolling in a clinical trial. Samples are needed from healthy dogs and dogs affected by specific diseases.