Mary O. Smith, BVM&S, PhD, DACVIM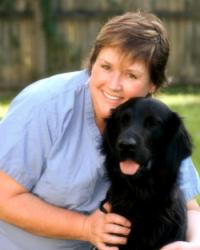 Dr. Mary Smith serves as Vice Chairman of the Board of Directors of the AKC Canine Health Foundation and serves on the Scientific Review Committee.
She obtained her veterinary medical degree from the University of Edinburgh, Scotland, in 1980. After 5 years in mixed small and large animal practice in the UK she completed a residency in neurology and neurosurgery at the University of California, Davis, becoming a Diplomate of the American College of Veterinary Internal Medicine in the subspecialty of neurology in 1990. She stayed at UC Davis to complete a PhD in comparative neuropathology, then joined the faculty of Colorado State University's School of Veterinary Medicine where she was Chief of the Neurology Service for nine years, before joining a private specialty practice in central Florida in 2001. She is the author of over 25 original scientific papers, as well as a textbook, medical review articles, and book chapters on both small animal and large animal clinical neurology.
Since 1987 Dr. Smith has owned, bred, trained, and handled Flat Coated retrievers, titling dogs in conformation, hunting tests, tracking, agility, and obedience. She has served as a board member, event secretary, and event chairman for a variety of local retriever, tracking, and obedience clubs, and on the national board of the Flat Coated Retriever Society of America.
Read more about Dr. Smith in "There's Something About Mary" by Sue M. Copeland (Courtesy of Canine Chronicle).
Help Future Generations of Dogs
Participate in canine health research by providing samples or by enrolling in a clinical trial. Samples are needed from healthy dogs and dogs affected by specific diseases.