Gary Jones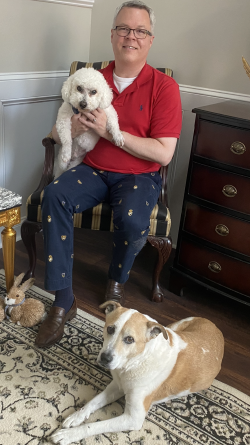 Gary Jones is a Staff Accountant for the AKC Canine Health Foundation (CHF). He assists the Director of Finance for accounting operations and financial reporting for CHF.

Gary has a degree in both accounting and history. He has held various positions in accounting for both profit and non-profit organizations managing accounts payable, accounts receivable, gift and pledge accounting, and a wide variety of other duties.

A Raleigh native, Gary has a passion for history, specifically colonial history and the revolutionary era. He enjoys cooking, baking, classic films, and touring historic homes. Gary has a Bichon Frise named Napoleon and an All-American named Bella.
Help Future Generations of Dogs
Participate in canine health research by providing samples or by enrolling in a clinical trial. Samples are needed from healthy dogs and dogs affected by specific diseases.