Danielle Snyder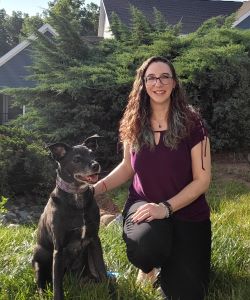 Danielle Snyder is the Administrative Assistant at the AKC Canine Health Foundation.

Danielle received her Bachelor of Science in Sociology from Appalachian State University and has worked in customer service and administration for nearly 20 years. Her varied background includes working in veterinary medicine in roles spanning from the receptionist to the office manager, as a nursing and office assistant in human primary care, and more recently a program manager at the state's non-profit medical society. She has been recognized for her superb communication and organizational skills, and her ability to think "outside of the box" to produce creative and unique solutions. She strives to make a valuable impact not only in the work she does but with the people she works with as well. Danielle's passion for learning, growing, and working towards improving lives knows no bounds. Always willing and ready to acquire more knowledge, Danielle also got her Professional Coach certification from the Institute for Professional Excellence in Coaching in 2021.

Danielle lives in Raleigh with her Labrador mix Briana and her tabby cat Dinah.
Help Future Generations of Dogs
Participate in canine health research by providing samples or by enrolling in a clinical trial. Samples are needed from healthy dogs and dogs affected by specific diseases.