Scott Smith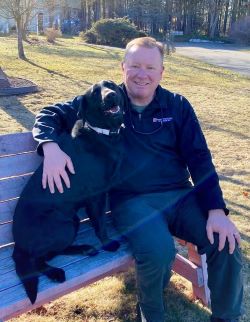 Scott Smith serves on the Board of Directors for the AKC Canine Health Foundation.

Mr. Smith is the Director of the Breeder Enthusiast Field Operations Team at Nestlé Purina Petcare. He has over 30 years of experience in the pet food industry - working in retail, distribution, and manufacturing organizations. Scott joined the Ralston Purina Company in 1999. He has served several roles from field sales to Account Executive to Sales Director. In his most recent position, Scott is responsible for the Breeder Enthusiast Field Team. He regularly engages with conformation and sporting dog enthusiasts from across the country, including those participating in performance and companion dog sports.

Scott received his undergraduate degree from the State University of New York and still resides in upstate New York with his wife, two daughters and the family dog, a Black Labrador Retriever named Judy. Judy and Scott are Therapy Dog Certified and frequently engage where needed in the community. Judy is fond of long hikes, swimming, and fishing excursions in New York's Adirondack Mountains. Scott has always had dogs and cats in his life - including several Newfoundlands, a Poodle, a Springer Spaniel, Labrador Retrievers, and two domestic shorthaired cats, among others.
Help Future Generations of Dogs
Participate in canine health research by providing samples or by enrolling in a clinical trial. Samples are needed from healthy dogs and dogs affected by specific diseases.