Joanne Tuohy, DVM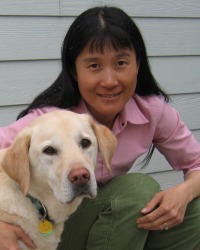 Dr. Joanne L. Tuohy is the 2014 AKC Canine Health Foundation Clinician-Scientist Fellow from North Carolina State University.
Dr. Tuohy completed her Doctorate in veterinary Medicine from Colorado State University in 2010. Her passion for veterinary oncology research started during here DVM training where she received the Tom Spurgeon and Patricia Brooks Memorial Scholarship Award for academic achievement and a College Scientists Scholar award. As a senior veterinary student Dr. Tuohy received the Clinical Oncology Senior Student Award. To achieve her goal of becoming a surgical oncology faculty member at a veterinary teaching institution, Dr. Tuohy is completing a residency in Oncology at the North Carolina State University College of Veterinary Medicine. She has been a co-investigator on numerous research grants, including CHF Acorn grant 1903:" Phenotypic and functional characterization of differences between monocytes in dogs with and without osteosarcoma"
Fellowship Research Project
Dr. Tuohy's research aims to improve survival times in canine osteosarcoma through targeting of metastatic disease by harnessing the anti-tumor activity of monocytes. Osteosarcoma is the most common bone cancer in dogs. Large and giant breeds such as the Irish Wolfhound, Great Dane, Greyhound, Scottish Deerhound, Rottweiler, Boxer, Saint Bernard, and Irish Setter are most affected. Even after surgical tumor removal and chemotherapy, the cancer often metastasizes and dogs usually die of metastatic disease within an average of 12 months after diagnosis, despite aggressive therapy. Survival times have not greatly improved over the last 20 years. However, interestingly, survival times double in osteosarcoma patients who develop infections associated with surgical removal of the primary tumor. These infections may be capable of activating white blood cells such as monocytes to promote anti-tumor activity, as has been demonstrated in mouse models. The role of monocytes needs to be better understood in order to exploit their anti-tumor capabilities. In initial studies made possible by an Acorn grant from the AKC Canine Health Foundation, Dr. Tuohy characterized phenotypic and functional differences between monocytes from healthy dogs, and osteosarcoma dogs. Through identifying phenotypic differences between monocytes from healthy dogs and osteosarcoma dogs, preliminary data suggest there may be important functional differences. These differences will enable us to start differentiating canine monocytes into understanding which characteristics may be associated with improved survival, and more importantly, help us to understand how to "reprogram" the monocyte to enable anti-tumor function. This avenue of investigation offers real promise for therapies that direct the immune response to eliminate metastasis.
Canine osteosarcoma is a devastating disease and survival times have not improved dramatically due to lack of metastasis control; therefore, new avenues of investigation are needed. Dr. Tuohy aims to advance the ability to control and prevent metastasis associated with osteosarcoma in dogs.
Learn more about the AKC Canine Health Foundation Clinician-Scientist Fellowship Program and Adopt a Researcher.
Help Future Generations of Dogs
Participate in canine health research by providing samples or by enrolling in a clinical trial. Samples are needed from healthy dogs and dogs affected by specific diseases.