Jennifer Reinhart, DVM, DACVIM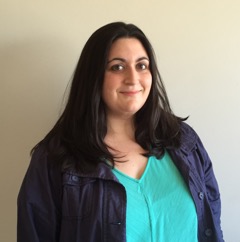 Dr. Reinhart received her veterinary degree from the University of Illinois, completed a small animal internship at Cornell University, and a small animal internal medicine residency at Kansas State University. She is a diplomate of the American College of Veterinary Internal Medicine and is currently pursuing a PhD at the University of Wisconsin School of Veterinary Medicine.

The focus of Dr. Reinhart's research is the identification of genetic and breed risk factors for sulfonamide hypersensitivity in dogs. She has identified a candidate gene and is working to validate this finding in hypersensitive dogs. This work also entails determining susceptibility in specific breeds (particularly the Doberman Pinscher).


Learn more about the AKC Canine Health Foundation Clinician-Scientist Fellowship Program and Adopt a Researcher.
Help Future Generations of Dogs
Participate in canine health research by providing samples or by enrolling in a clinical trial. Samples are needed from healthy dogs and dogs affected by specific diseases.