Kristin Manning, DVM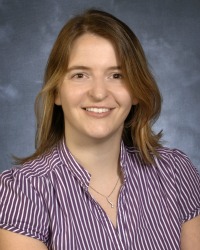 Dr. Kristin Manning is the 2013 AKC Canine Health Foundation Clinician-Scientist Fellow from North Carolina State University.
Dr. Manning completed her Doctorate in Veterinary Medicine from Colorado State University in 2010. After an internship year at the University of Pennsylvania, she began dual clinical and research training at North Carolina State University. In her Clinician Investigator position, Dr. Manning is completing residency training to become Board Certified in Small Animal Internal Medicine and research training toward her PhD degree.
Dr. Manning has done research on Tritrichomanas foetus infection in cats and the association between Basophilia and Mast Cell Neoplasia in dogs. She has experience at numerous veterinary hospitals working as a veterinary assistant and has held several leadership roles with veterinary associations.
Fellowship Research Project
Dr. Manning will be working with Dr. Shelly Vaden at North Carolina State University to study Regenerative Medicine Approaches to the Treatment of Urinary Incontinence.
Urinary incontinence affects more than 20% of spayed female dogs, with medium and large breeds more commonly affected. In the majority of the cases urinary incontinence is caused by dysfunction of the muscles controlling the urethral sphincter. This results in uncontrolled loss of urine and can lead to serious bladder and kidney infections, in addition to irritation and/or ulceration of the skin in contact with the urine. Treatment can include hormone therapy, drugs designed to strengthen the muscle tone of the urethral sphincter, collagen injections, or surgery. Recently, Dr. Vaden's group has reported that injection of muscle progenitor cells into damaged urethral sphincters can restore normal function in dogs. The purpose of this project is to extend those observations and examine the usefulness of cultured muscle cells for the restoration of function of the urethral sphincter in dogs with naturally occurring urinary incontinence. Briefly, a small muscle biopsy will be obtained from the affected dog, and muscle progenitor cells isolated and grown in culture. After expansion, the cells will be injected into the urethral muscularis and the dogs allowed to recover. The effects of the procedure will be determined by owner reported continence scoring and urodynamic measurements and the animals will be followed for a period of 24 months to determine the long term effects on the procedure.
Learn more about the AKC Canine Health Foundation Clinician-Scientist Fellowship Program and Adopt a Researcher.
Help Future Generations of Dogs
Participate in canine health research by providing samples or by enrolling in a clinical trial. Samples are needed from healthy dogs and dogs affected by specific diseases.