Diane Brown, DVM, PhD, DACVP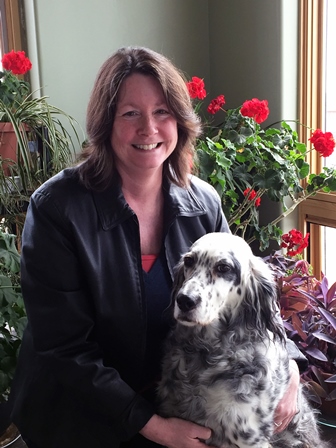 Diane Brown, DVM, PhD, DACVP, CHF Chief Executive Officer, joined the AKC Canine Health Foundation as Chief Scientific Officer (CSO) in August 2015, and assumed the Chief Executive Officer (CEO) role in February 2016. As CEO, Dr. Brown leads the Foundation, overseeing operations and scientific programs from its Raleigh, NC headquarters. Her role is to cultivate the Foundation's research and education strategy in collaboration with its board of directors, scientific review committee, external collaborators, principal investigators and staff to ensure strategic, responsible, and innovative application of donor funds to uphold the Foundation's Mission to advance canine health.
As a scientist, veterinarian, and life-long dog lover, Dr. Brown's experience and interest in comparative and translational medicine, and veterinary practice and clinical pathology drew her to the Foundation.
Dr. Brown is a board-certified veterinary clinical pathologist who holds a DVM and PhD in pathology from Colorado State University's College of Veterinary Medicine and Biomedical Sciences. As an independent investigator and comparative pathologist, Dr. Brown has served as a member of the faculty at Harvard Medical School, as director of the Comparative Clinical Pathology Laboratory at Massachusetts General Hospital, and as consulting pathologist at the University of Colorado. She previously served as the Chief Scientific Officer for Morris Animal Foundation, and holds an affiliate faculty position in the Department of Molecular and Comparative Pathobiology at Johns Hopkins University School of Medicine. She has held prior affiliate faculty appointments in the veterinary schools at Tufts Cummings School of Veterinary Medicine, Colorado State University and Purdue University.
Dr. Brown also brings experience in the corporate world, as former senior pathologist at Eli Lilly and Company. She began her veterinary career as a small animal practitioner for four years prior to beginning her residency and PhD program, and completed an NIH Fellowship in the study of genetic diseases shared by human and veterinary patients. She enjoys teaching and also providing mentorship to students interested in pursuing training and careers in biomedical and veterinary science, and believes in the importance of training the next generation of scientists for animal health. She has served as a board member and volunteer veterinarian for service dogs. Dr. Brown has a son Kyle, a cat Sagwa, and her office mate Lily, an English Setter.
Help Future Generations of Dogs
Participate in canine health research by providing samples or by enrolling in a clinical trial. Samples are needed from healthy dogs and dogs affected by specific diseases.