CHF and VetVine Webinar Series
The AKC Canine Health Foundation and VetVine have teamed up to offer webinars on canine health topics. These webinars feature leaders in the field of veterinary health research and offer practical advice on common health concerns, as well as information on cutting-edge research to benefit our dogs.

The webinars feature a presentation, followed by a question and answer session if time permits. Each webinar is recorded and can be watched on demand from a computer or mobile device. All webinars require registration through VetVine.

Register today for one of our upcoming programs or watch a past webinar on demand!
Upcoming Webinars
---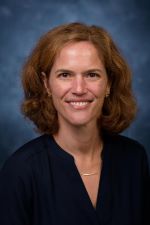 Pain sensitivity in dogs of different breeds: What do we know, and what do we believe?
Our understanding and awareness of the relationship between behavior and pain has grown over the years, and more recently work has been done to investigate pain sensitivity in dogs of different breeds, including how we measure it.

In this webinar board-certified veterinary behaviorist Dr. Margaret Gruen will discuss the history of beliefs about pain sensitivity in different dog breeds and how that might shape our responses to them, how we can test these beliefs and their impact using measures like quantitative sensory testing, and she will review the AKC Canine Health Foundation-funded project that was designed to begin to address these questions.

To be available for viewing On Demand: Wednesday, August 10, 2022 @ 12pm ET
Speaker: Margaret E. Gruen, DVM, MVPH, PhD, DACVB
---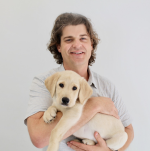 Cognitive and Emotional Development in Assistance Dog Puppies
A better understanding of the psychological mechanism(s) that help or hinder the success of service dogs is currently being studied. This information can be used to better predict which puppies will be successful service dogs – improving the success of training while increasing the potential number of service dogs available. These findings will also provide the first set of data on normal cognitive development in dogs as it relates to success in training programs and socialization strategies.

In this webinar Dr. Hare will be discussing our current understanding of canine cognitive development including details of the first large-scale, longitudinal study tracking the course of cognitive development in dogs during the critical period of brain development from 8-20 weeks of age. He will explain how the study findings may improve success in training programs and socialization strategies for all dogs.

To be available for viewing On Demand: Wednesday, October 5, 2022 @ 12pm ET
Speaker: Brian Hare, MA, PhD
Learn more about Dr. Hare's CHF-funded research:
---
Webinars available On Demand
View our archive of previous webinars here.
Help Future Generations of Dogs
Participate in canine health research by providing samples or by enrolling in a clinical trial. Samples are needed from healthy dogs and dogs affected by specific diseases.