WHAT'S FEEDING THOSE SEIZURES?
10/24/2017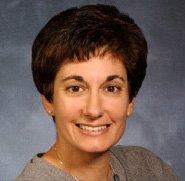 An Update on Refractory Canine Epilepsy and the Potential Link to Gastrointestinal Health
Watch this video with Dr. Karen R. Muñana, DVM, MS, DACVIM (Neurology) and learn about our current understanding of the mechanisms that can result in drug resistant seizures. The concept of the microbiota-gut-brain axis is introduced, and evidence presented to demonstrate the role that the gastrointestinal system plays in the development and progression of epilepsy and other neurological disorders.
Original Air Date: October 24, 2017
Help Future Generations of Dogs
Participate in canine health research by providing samples or by enrolling in a clinical trial. Samples are needed from healthy dogs and dogs affected by specific diseases.