Rebekah Borgert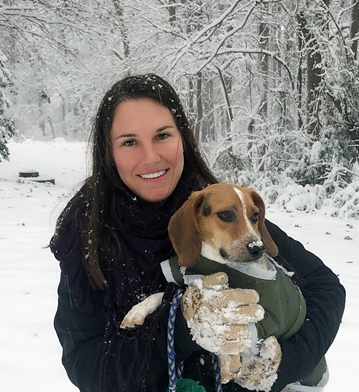 Rebekah completed her Bachelor of Science degree at the Florida Institute of Technology, and her Master of Science degree at Auburn University in Fisheries, Aquaculture and Aquatic Sciences. Following her graduate degree, Rebekah gained sponsored research and grant management experience at the Patuxent Environmental and Aquatic Research Laboratory in Maryland by leveraging grant funding for industry supported research and technical assistance contracts, as well as executing constituent outreach. Rebekah's interest and experience in grants administration and scientific research will be directly applied to improving canine health. Currently, Rebekah shares her home with her Beagle, Alvin.
Help Future Generations of Dogs
Participate in canine health research by providing samples or by enrolling in a clinical trial. Samples are needed from healthy dogs and dogs affected by specific diseases.