Sue M. Copeland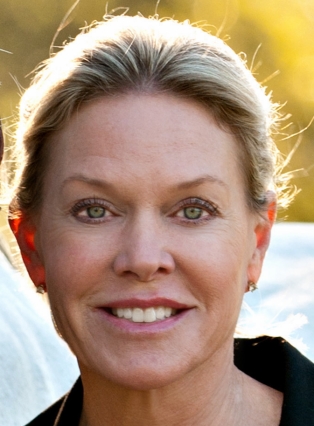 Sue M. Copeland is a member of the AKC Canine Health Foundation's Board of Directors.
A graduate of Texas A & M University, Sue has a Bachelor of Science degree in Agricultural Journalism. She put that degree to good use in her 27 years with the national publication, Horse & Rider Magazine, as well as its sister publication, Practical Horseman. At H&R, Sue served as managing editor, editor and executive editor from 1988 to 1998, then as a consulting and contributing editor until 2015. She also has free-lanced for numerous other horse- and dog-enthusiast publications, and served as a member of American Horse Publications' executive board.
While at H&R, Sue garnered numerous awards for writing and editing, including leading her team to the coveted General Excellence Award from American Horse Publications. She has authored and edited over a dozen books, including the award-winning Hands-On Horse Care and Hands-On Senior Horse Care, both with Karen E.N. Hayes, DVM, MS, and Hands-On Dog Care, with John A. Hamil, DVM. That book was nominated for Excellence by Dog Writers Association of America, and won the Glyph Award for Best Book by Arizona Book Publishers Association.
Sue and her husband, Rick, are owners of GCH Derby's Toast With Gusto, the top winning Greater Swiss Mountain Dog in breed history (conformation). "Gus" has won 38 all-breed Best In Shows, 145 Working Group Firsts, three National Best In Specialty Shows, and four consecutive Best of Breeds at Westminster Kennel Club, plus a Group placement there. In 2015, he earned the prestigious Show Dog of the Year award for most Working Groups won. That same year, Sue was awarded the AKC Outstanding Sportsmanship Award by the Greater Swiss Mountain Dog Club of America.
She is also founder and Director of Ribbon Recycling (ribbonrecycling.com), a national charity that takes in donated used and unused dog- and horse-show ribbons, then distributes them to therapeutic riding programs, children's hospitals, and other programs in need. Gus has contributed ribbons to the cause, and Sue also earns ribbons for the charity at hunter-jumper competitions.
Read "Writing a Life with Dogs and Horses," a profile of Ms. Copeland for CHF's 25th anniversary.
Help Future Generations of Dogs
Participate in canine health research by providing samples or by enrolling in a clinical trial. Samples are needed from healthy dogs and dogs affected by specific diseases.