John Russell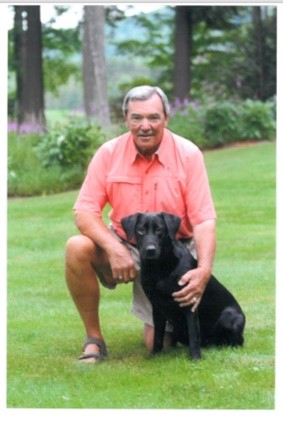 John Russell is a member of the Board of Directors of the AKC Canine Health Foundation.

I first came to Retriever field trials over 50 years ago, at the age of 20. I was immediately intrigued with the whole package. So I traded my 1968 Hemi Roadrunner for a Ford station wagon so that I would be able to properly transport a wet Labrador Retriever. I was greatly influenced over the next 35+ years by Pete and Kate Simonds. One of the things most taught by them was the responsibility to be an effective and dedicated custodian of the sport and this called for real attention to the ongoing health concerns of all of our dogs.

I have been an officer of the National Amateur Retriever Club from 4th VP to President and finally 8 years as Secretary/Treasurer. During that time I participated in setting up the Retriever Donor Fund and as a 14-year board member of the Retriever News I assisted in the establishment of the check box on retriever entry forms with Entry Express, for the purpose of donating to CHF.

In 1982 this boy from Boston wandered off to Louisiana to run a field trial or two and have a quick vacation from the winter snows. There I met a gal from Dallas that shared all of my interests. Martha, my wife of 37 years, and I have spent decades competing with these amazing canine athletes all across the country. We have been fortunate to be associated with some of the finest dogs and people, culminating with each of us winning a National Amateur Championship in 2003 and 2014.

The one thing that is outstanding to us, after all of these wonderful years, is the debt that we owe these great dogs.
Help Future Generations of Dogs
Participate in canine health research by providing samples or by enrolling in a clinical trial. Samples are needed from healthy dogs and dogs affected by specific diseases.