Joan Caviness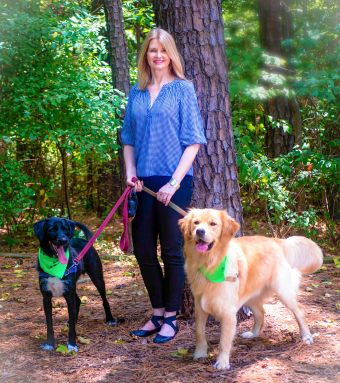 Joan Caviness received her Bachelor of Arts from UNC Chapel Hill and a subsequent second major in accounting from Presbyterian College. Joan is a licensed CPA in North Carolina whose diverse professional experience spans corporate finance, taxation, and nonprofit management.

As Accounting Specialist, Joan assists and supports the Foundation's Finance area with day-to-day accounting activities.

Joan lives in Raleigh with her husband, their Golden Retriever Winnie, their lab-mix Sam, and their house manager, a domestic shorthaired cat named Baxter. She enjoys music and dance, cooking (and eating), and spending time with her extended family.
Help Future Generations of Dogs
Participate in canine health research by providing samples or by enrolling in a clinical trial. Samples are needed from healthy dogs and dogs affected by specific diseases.