Anne Korfas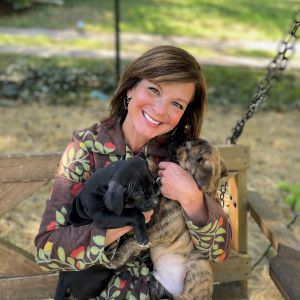 Anne Korfas is the Director of Stewardship and Events of the AKC Canine Health Foundation.

A native Michigander and graduate of Michigan State University, Anne brings nine years of development and event planning experience with her after making a career shift from a marketing profession to the nonprofit world. In her previous position, Anne was responsible for growing her former organization's annual giving program and improving donor retention. She thrives on building strategic partnerships with people that help to improve outcomes for all two-legged and four-legged beings. Anne is driven by her belief in the greater good and the role we all play in making change for the better.

In her spare time, Anne enjoys spending time with her family, running, and participating in her newfound love, pickleball. While the search continues for their next furry family member, Anne and family are busy fostering puppies with a local animal rescue organization.
Help Future Generations of Dogs
Participate in canine health research by providing samples or by enrolling in a clinical trial. Samples are needed from healthy dogs and dogs affected by specific diseases.