Hyun Ji Noh, MS, PhD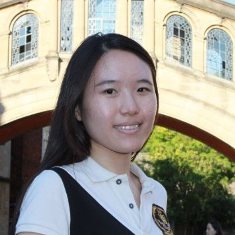 Dr. Noh obtained her Master's degree in pharmacology in 2008 and her PhD in computational biology from Oxford University in 2012. She is currently a postdoctoral fellow in the laboratory of Kerstin Lindblad-Toh at the Broad Institute, focusing on study comparative genetics.
Fellowship Research Project
Dr. Noh is devoted to studying psychiatric disorders such as obsessive-compulsive disorder (OCD) in the dog. Dr. Noh has already published her first paper on canine OCD and has been speaking on the value and promise of canine genetics at international meetings worldwide. Dr. Noh's project is to understand the genetic risk factors that makes certain breeds, such as Doberman Pinschers, susceptible to obsessive-compulsive disorder.
Canine OCD patients, like humans, show time-consuming repetitive behaviors that only partially respond to drug therapy. Using DNA from Doberman Pinschers with and without OCD, she identified 119 candidate genes responsible for OCD. The best gene candidates are all involved in nerve synapsis formation and function, and the mutations are usually in regulatory sequences near the genes, and not in the protein-coding sequence itself. She is now continuing to examine these same mutations in dog and human populations and using dog cell lines to understand exactly which mutations cause the disease, and how they disrupt normal brain function. Canine OCD is a severe and heartbreaking mental disease, and Dr. Noh's goal is to find appropriate drug targets to lead to new treatments in dogs, and hopefully also in humans.
Learn more about the AKC Canine Health Foundation Clinician-Scientist Fellowship Program and Adopt a Researcher.
Help Future Generations of Dogs
Participate in canine health research by providing samples or by enrolling in a clinical trial. Samples are needed from healthy dogs and dogs affected by specific diseases.