2017 Canines & Cocktails
12/14/2017 7:00 - 10:00 pm
9840 International Dr | Orlando, Florida
Rosen Centre Hotel
Online Ticket Sales Have Ended!
To inquire about tickets visit the AKC CHF booth at the Orange County Convention Center - Open until 3 PM Thursday December 14, 2017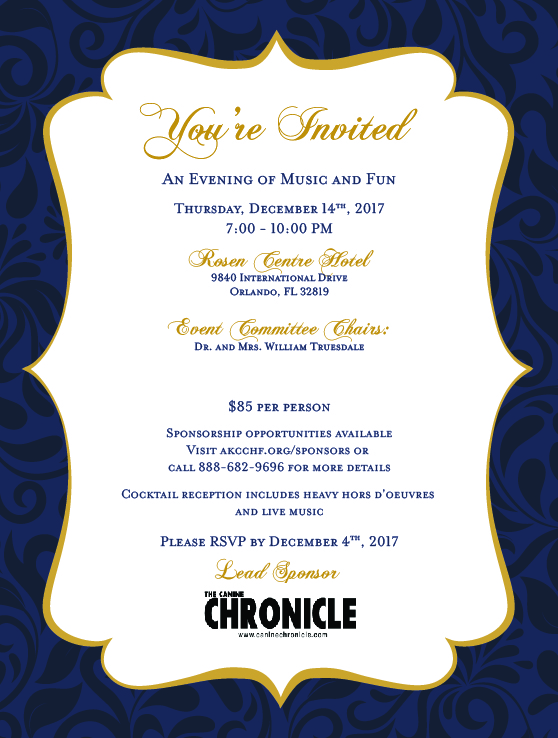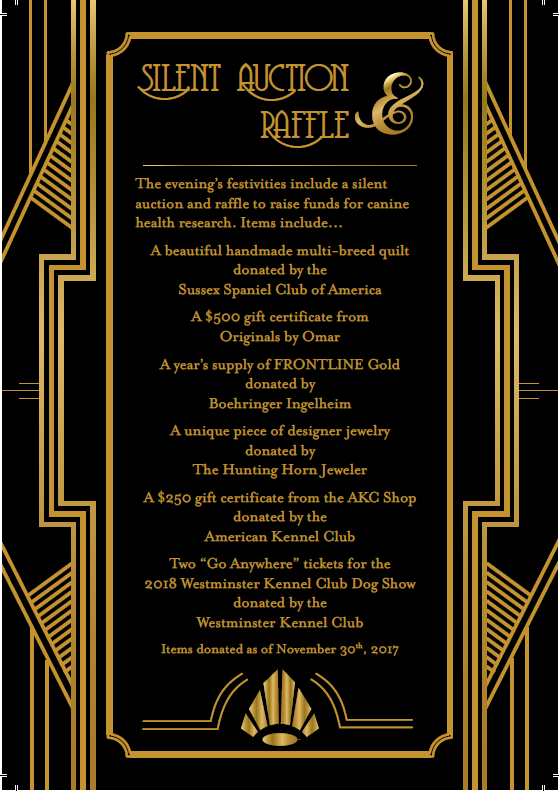 Proceeds from Canines & Cocktails will advance the health of all dogs through funding scientific research to cure canine diseases
Sponsorship opportunities are available. Learn more here.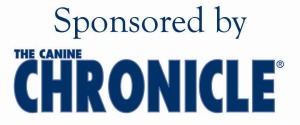 Thank You To Our Sponsors!
Host Sponsors
Gayle and Richard Denman
Jean Durdin
Dr. Charles and Lynn Garvin
Dr. John and Susan LaCroix Hamil
Theresa H. Nesbitt, MD
Mercedes Vila
Bruce and Vicki Walsh
Partner Sponsors
William I. Christensen, MD, MPH
OFA - The Canine Health Information Center
PetPartners
Colonel Nathan T. and Patte Titus
Cindy and David Vogels
Friend Sponsors
Gayle Bontecou
Michael and Connie Clark
Arlene A. Czech
Pam Davis - Dogwood Cairn Terriers
David Golden, Cynthia Dodson, and Brittany Cipriotti
Myrle Hale
Robert E. Hutton
Richard and Sarah Lawrence
Dr. Norine E. Noonan
Pramada Kennels, Reg.
Meg Ryan
Johnny Shoemaker
Donations are tax-deductible to the fullest extent of the law. In accordance with IRS regulations, the amount of the charitable contribution is limited to the excess of the amount of cash and/or property contributed by the donor, over the value of any goods or services received by the donor in connection with the contribution. The value of goods and services received at Canines & Cocktails is $35 per ticket. Also, the purchase of raffle tickets is not tax-deductible. For maximum deduction eligibility, please consult your tax advisor. Tax ID# 13-3813813.
Help Future Generations of Dogs
Participate in canine health research by providing samples or by enrolling in a clinical trial. Samples are needed from healthy dogs and dogs affected by specific diseases.