Sledding
Sled dog racing is a winter dog sport most popular in the Arctic regions of the United States, Canada, Russia, and some European countries. It involves the timed competition of teams of sleddogs that pull a sled with the dog driver or musher standing on the runners.
Sledding Organizations:
Alaska Dog Mushers Association
Iditarod
Mushing USA
This information is provided to help you get started learning about dog sledding. It is not a complete list of dog sledding organizations.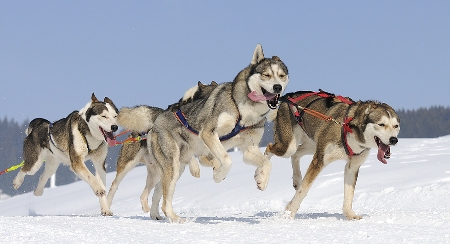 Help Future Generations of Dogs
Participate in canine health research by providing samples or by enrolling in a clinical trial. Samples are needed from healthy dogs and dogs affected by specific diseases.