Herding
Herding tests offer herding breed owners a way to measure a dog's basic instinct and trainability. Competitive herding trials preserve and develop the herding skills inherent in the herding breeds and demonstrate that they can perform the useful functions for which they were originally bred. Herding trials are designed to be simulations of pastoral or farm situations.
Learn how to get involved:
American Kennel Club Herding Events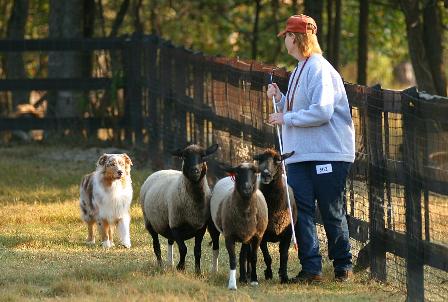 Help Future Generations of Dogs
Participate in canine health research by providing samples or by enrolling in a clinical trial. Samples are needed from healthy dogs and dogs affected by specific diseases.